Professional tree consultants in Edinburgh
Arbor Vitae Arboriculture was established in 2010 to provide professional tree inspections, surveys and reports plus knowledgeable advice regarding tree care and protection.
Owned by Mike Charkow, the company works mainly in Edinburgh and the surrounding area – the Lothians, the Borders, Fife, Perthshire, Angus, Stirlingshire – as well as further afield in Scotland and the UK.
Our commercial partners include many architects and developers in and around Edinburgh.
Clients include local authorities, utility providers, large land-owners, housing factors, private home-owners and community projects across Scotland.
Advice on any aspect of your trees
Our arboricultural consultants provide a broad range of professional tree services:
Planning and pre-development survey;
Tree condition assessments (for risk and nuisance);
Inspections for bats in trees;
Root detection and investigations;
Tree planting design, especially Miyawaki Forests.
Arboricultural Reports & Surveys | Tree Planting & Care
We are happy to carry out any size of job, from the inspection of a single tree through to BS5837 surveys for hundreds of trees on a pre-development site.
Our philosophy
Trees are just one component of a biologically diverse, complex and interdependent ecological system, providing habitat to all manner of flora, fauna and fungi.
We take a holistic approach to tree management and care and will always consider (and try to retain or increase) the ecological values of trees and woodlands. Bats, moths, birds, squirrels, deer, mice, beetles, lichen, mushrooms – they all rely on trees to some extent.
---
Mike Charkow (Senior Arborist)
Mike Charkow is the Proprietor and Senior Arborist at Arbor Vitae Arboriculture Ltd.
Mike has 18 years of experience as a tree surgeon and arboriculturist. Having gained his tree surgery qualifications in 2004, Mike has since achieved an MA (Honours), the LANTRA Professional Tree Inspector Certificate, Level 4 diploma in Arboriculture and the Certificate of Competence in 'Bats & Tree Related Works'.
He has completed the Expert Visual Tree Assessment course with Professor Claus Mattheck in Germany, and developed further skills during voluntary work in Borneo and India – climbing giant rainforest trees under the instruction of ecological researchers.
Mike's experience has led to an excellent knowledge of the potential problems trees can cause to people and property, and how to remedy these issues.
He continues to improve his knowledge at seminars and conferences to keep up to date with the latest arboricultural research and industry best practices.
He is also a committee member of the Scottish Branch of the Arboricultural Association and a professional member of the Consulting Arborists Society.

Mike Charkow CV (May 2023)
---
What is an arboricultural consultant?
There is often confusion regarding tree surgeons and the more in-depth role of an aboricultural consultant.
A professional arboricultural consultant, arboriculturist or "consulting arborist", will have sound knowledge of tree physiology and biomechanics as well as qualifications for tree inspections and consultancy such as those from LANTRA. To assure the safety of your trees, please ensure your arborist has the appropriate certificates and Professional Indemnity insurance for the task.
Find out more in our blog: Tree Surgeon vs Arborist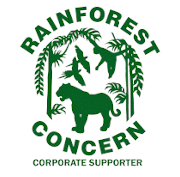 ---
Protecting threatened tropical rainforests with Rainforest Concern
Arbor Vitae sponsors 20 acres of rainforest in Ecuador and Chile with Rainforest Concern, a charity working with local communities to support sustainable development and education.