Arbor Vitae support Rainforest Concern
We are proud to sponsor threatened tropical rainforests through our partners Rainforest Concern.
Tropical rainforests are vital to the survival of the world as we know it, but decades of deforestation have left many areas in a precipitous situation. It is vital for the survival of almost every living thing on earth that as much tropical rainforest as possible is preserved.
Our corporate sponsorship helps to protect 20 acres of forest in the Ecuadorian Neblina Cloud Reserve and the Nasampuli Araucaria Reserve in Chile.
Why Rainforest Concern?
I researched several organisations, looking for a way to give money to protect rainforest, and Rainforest Concern really stood out. I was taken by their professionalism, transparency and their approach to rainforest conservation.
Rainforest Concern are actively protecting rainforests in nine countries: Costa Rica, Colombia, Ecuador, Peru, Brazil, Belize, Chile, Romania and India.
One of the keys to their success is that they they work with people who actually live and work in the forests, and have long-term partnerships with local NGOs.
The charity purchases land in the name of local NGOs, communities or private reserves.
Indigenous peoples' rights and traditions are respected and protected.
Sustainability, supporting local communities and environmental education are key components of their conservation strategy. They enable the establishment of ecological corridors to connect fragmented habitats. Working with researchers, Rainforest Concern continually monitor the progress and success of these strategies.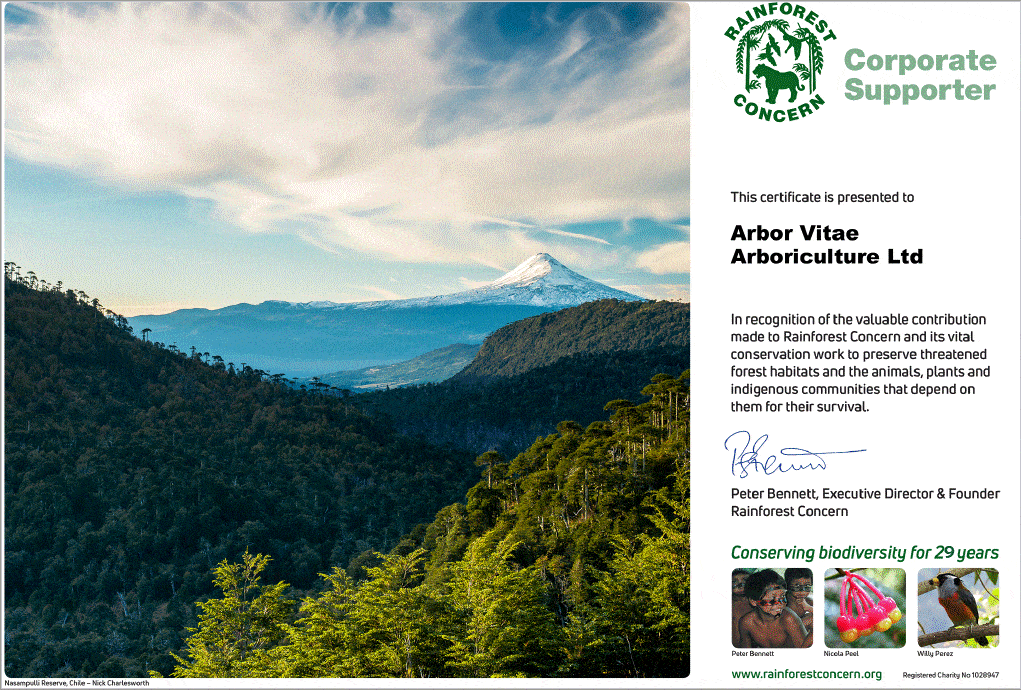 Get involved
If you would like to sponsor an area of rainforest, you can do so from as little as £5 per month. You can also make a one-off donation or look at corporate sponsorship options like ours.
If you represent a school, village, woodland- or land-owner, or even a sports club, you can twin your land with threatened rainforest. Every acre of land you twin will protect around 2.5 acres of threatened tropical rainforest habitat.