---
In the 1970s, the Japanese ecologist Akira Miyawaki developed a novel method of forest regeneration aimed primarily at restoring degraded sites and promoting resilience. The method has been adopted across much of the world, mostly to restore tropical forest and also to increase forest cover in urban areas. It has recently become more popular in Europe and the UK.
Miyawaki forests grow rapidly, increase soil- and forest-biodiversity, increase carbon sequestration, increase forest resilience and reduce maintenance costs.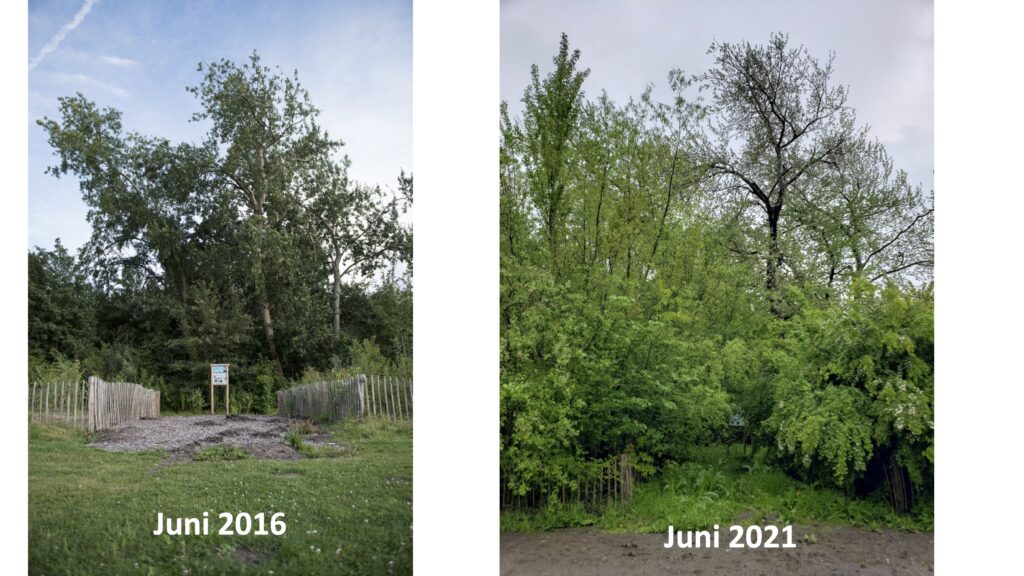 What is the Miyawaki Method?
The Mkiyawaki method for forest creation aims to create forests that mimic nature as closely as possible. The method utilises potential natural vegetation (PNV) data to plant a species-rich and plant-dense forest.
According to PNV, the plants should be indigenous to the area. It is also important to have species that will occupy all of the forest layers, from ground-flora to large trees. Several factors need to be considered when selecting the plants, including shade-tolerance, local climate, soil-type and pH, site aspect and exposure.
Between 25 and 40 individual species are planted at a density of around 3-5 plants per square metre, resembling the diversity and density found in a natural forest clearing.
Ecological Benefits
Miyawaki forests have been shown to be more resilient than traditionally planted forests.
Research has found that these forests have a much greater biodiversity – above ground and below. Deadwood and leaves are left alone; this provides potential habitat for fungi and invertebrates. The diversity of plants is attractive to various types of fauna, providing habitat and food for everything from invertebrates to birds to mammals.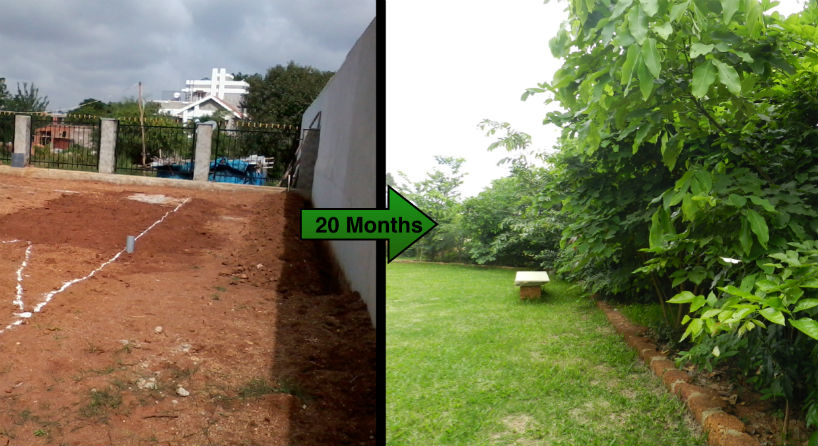 Ecological succession describes how the forest species' diversity changes over time. At maturity, a pinnacle community is reached. Miyawaki forests achieve ecological succession within 20 or 30 years, compared to 100-200 years for a traditionally planted forest.
Commercial targets
Within the next couple of years, developers will have to satisfy Biodiversity Net Gain (BNG) targets.
BNG is a government-led initiative that aims to deliver measurable ecological benefits – primarily biodiversity and habitat – in association with development. The Miyawaki method meets the aims of BNG; developers and landscape architects should take note.
How can you get involved?
Miyawaki forests can be as large as you like, or as small as a few square metres. They have been used to restore degraded tropical forests, and have been planted on road verges and traffic islands in large cities.
If you are interested in planting a Miyawaki forest, there are many resources available including from the well established authority: Afforest. Most of the Miyawaki forests in the UK have been planted as community forests, principally by Earthwatch. These involve the local community, especially children, and have educational benefits.
We planted our first Miyawaki forest near Glasgow in 2021, for a private client. We led the project through the whole process, from design to sourcing to site preparation and planting. See my Case Study post, 'Creating a Wee Forest near Glasgow'.
If you would like to find out more, please feel free to contact us.
About the author
Mike Charkow has been working with trees since 2009, though he has been climbing them since he could walk. He started out as a tree surgeon then moved into arboricultural consultancy. Mike is continually learning about trees, soil, bats and all related matters to keep expanding his knowledge base.
---